Spitzbuben
Ready, set, bake!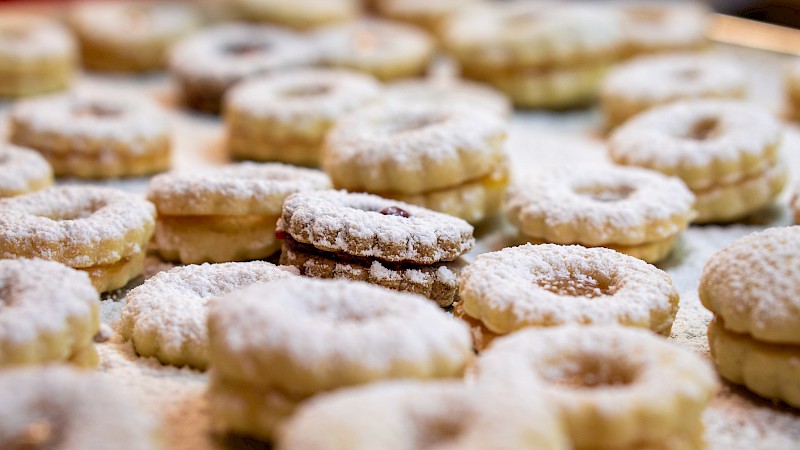 cook time

25 min

total time

1h
Instructions
300 g wheat flour (Type 405)

100 g sugar

½ pack baking powder

1 pinch of salt

150 g butter

Put the flour, sugar, baking powder, salt and cubed butter in a bowl and knead into a dough.

Add the eggs, form the dough into a ball and leave to chill in the fridge for 30 minutes, covered.

Roll out the dough to a thickness of about 5 mm and cut out a base and a lid for each Spitzbube. Bake at 180 °C top/bottom heat for 8 minutes.

½ glass apricot jam

4 tsps icing sugar

Let the biscuits cool and fill each with a blob of jam. Dust with icing sugar.
Happy cooking and Mahlzeit!