About Us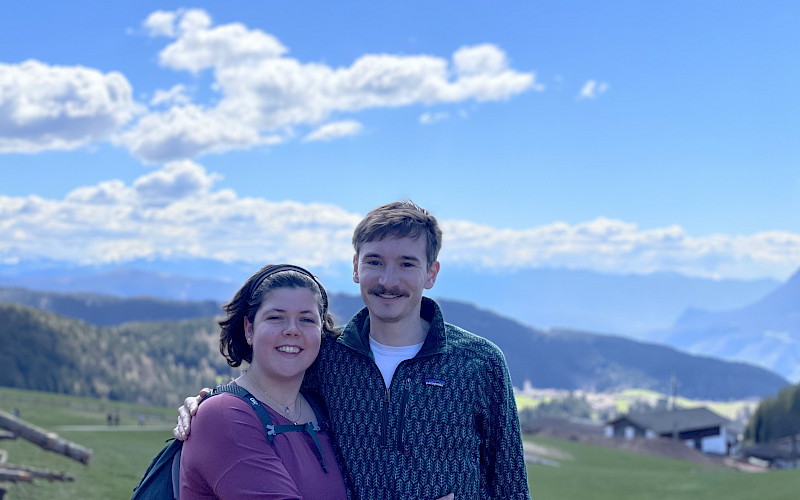 Welcome to our online cookbook Zwei Prisen Salz ("two pinches of salt")!
We are Julia and Julius, a culinary-loving couple based in South Tyrol. We have a passion for cooking and creating delicious dishes, and we love sharing them with others. That's why we have created this online cookbook - to share our favorite recipes with you.
In our cookbook, you will find a range of dishes, from classic favorites to new specialties. We are always looking for ways to modernize traditional South Tyrolean dishes and create new classics, and we draw inspiration from cuisines all around the world to do so. While the majority of our recipes are vegetarian, we do have a few meat dishes as well.
We hope you enjoy browsing through our site and trying out our recipes. If you like what you see, make sure to follow us on Instagram for even more culinary inspiration. And if you have any recipe requests or suggestions, don't hesitate to reach out to us via email at info@zweiprisensalz.de or on Instagram. Happy cooking!
Some of our recipes contain affiliate links to promote kitchen utensils and ingredients that we use ourselves or regard as essential for every kitchen. If you buy something using these links we earn a little comisson. This helps us keep this site running and doesn't cost you a penny.