Cauliflower Soup
This hearty and warming Cauliflower Soup even tastes good to cauliflower refusers. It offers the perfect introduction for the colder season and also tastes comfortably warm on rainy summer days.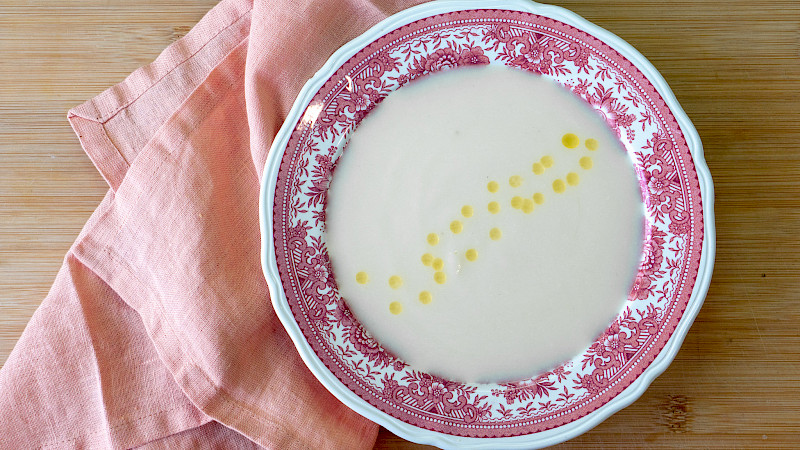 cook time

15 min

total time

35 min
Instructions
1 onion

1 potato (medium)

360 g Cauliflower

Cut the onion and the potato into 2 cm cubes. Cut the stalk of the cauliflower and some of the sprouts into pieces as well.

2 tbsps oil

1 leaf laurel

800 ml vegetable stock

Heat the oil in a pot and fry the onion pieces for 3 minutes. Add the chopped potato and cauliflower to the pot and fry for another 4 minutes. Add the bay leaf and pour in the vegetable stock.

Let the soup simmer for 20 minutes, then puree. Season to taste with salt and pepper.
Happy cooking and Mahlzeit!