Tomato Spread
A quick spread for breakfast or a little snack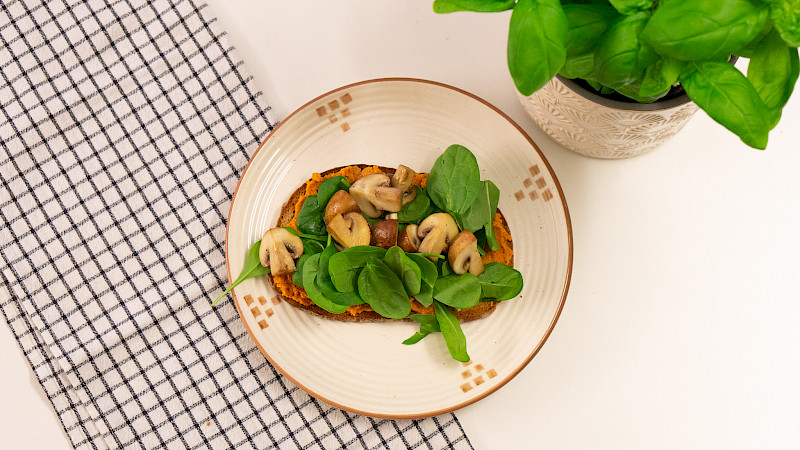 cook time

5 min

total time

5 min
Instructions
Wash the chickpeas with cold water.

7 dried tomatoes

1 tbsp tahini

1 tbsp olive oil

salt

pepper

Put all the ingredients in a blender and puree. If the consistency is not creamy enough, add a little more olive oil.
Tip
The spread tastes great on a fresh slice of bread together with spinach leaves and mushrooms sautéed in olive oil (see photo).
Happy cooking and Mahlzeit!