Beetroot Risotto with Goat's Cream Cheese
A delicious autumn dish that captivates with its red colour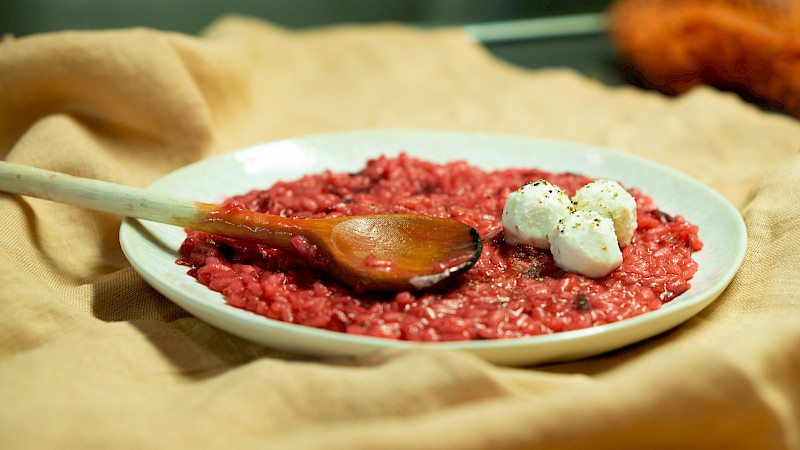 cook time

30 min

total time

30 min
Instructions
1 onion

1 beetroot (fresh)

Cut the onion into small cubes and roughly grate the beetroot with a slicer.

2 tbsps olive oil

240 g risotto rice

200 ml white wine

800 ml vegetable stock

Put the olive oil in a pot and sauté the onion until translucent. Now add the rice and cook briefly. Deglaze with white wine and stir in the vegetable stock in small amounts.

Make sure that there is always enough liquid and add more if necessary. Stir constantly. The risotto should cook for about 15 to 20 minutes. In the last 5 minutes, add the beetroot and stir.

40 g Parmesan (ground)

30 g butter

salt

pepper

When the risotto is cooked but still a little firm to the bite, remove the pan from the heat. Stir in the Parmesan cheese and butter and season with salt and pepper.

Serve on the plate with goat's cream cheese.
Happy cooking and Mahlzeit!